Professional Decorating For Industry
The décor of industrial spaces is often dictated by a large degree by the intended purpose of the space. Hygiene coatings for food preparation areas, acoustic cladding for factory floors and warehouse line markings to name but a few specifics.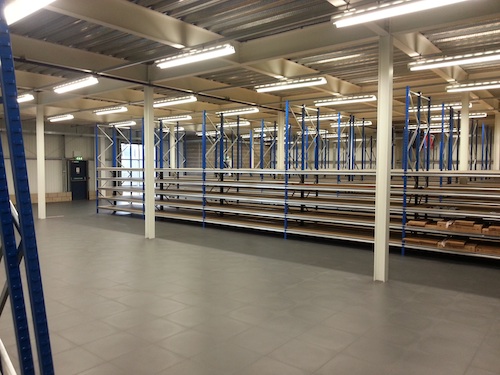 Decorating the workplace both inside and out in a consistent, clean and smart fashion will both create a productive environment for staff and make a good initial impression on any visitors. It can revitalise any site, often negating the need to move when conveying a corporate message of a successful, competitive business to any observer, including rivals!
The materials used should be appropriate, be they cladding or non-slip floor paints they should always deliver durable and long lasting results to minimise the need for future return visits.
The adage 'time is money' is especially true for decorating internally as time lost having make way for a professional decorator is profits lost. Expedience is therefore a key consideration, but not at the expense of the safety of both the decorating professionals and the client's work force.
Before You Start…
Before any work can take place a good professional, such as SD Painting Contractors should plan the work, and select appropriate plant to enable the job to be done as quickly and safely as possible. Phasing the work, by cordoning off areas to allow work to continue in the rest of the factory could be considered, and the use of cherry pickers over tower scaffolds for those high, hard to reach places could also be considered if and when appropriate.
What is certain is that every job should be considered a unique challenge and approached and managed with both professionalism and flexibility.
If you are looking for a professional company in the North West, to manage your industrial refurbishments or painting and decorating, call SD Painting Decorating Contractors for quote today.